Bill & Monica tied the knot at the Gardens at Sea Trail in Sunset Beach, NC.  Perfectly sunny, breezy, gorgeous, and joyful – just as any beach wedding in North Carolina should be!
Bill & Monica's Story
I had the opportunity to take their engagement pictures on campus at East Carolina University while they were still setting their wedding plans.  Check out that session and learn about their story here!
This is one of the most loving, sweet couples I have ever met.  I knew Bill & Monica individually before they ever started dating – Monica is bubbly, caring, and incredibly creative;  Bill is smart, attentive, and has the biggest heart.  They balance each other out perfectly, and it's clear they are head over heels for each other.
Monica made all her own plans for their August wedding at the beach – she worked full time but also did a lot of the details herself.  DIY brides rock (and talk about time-management)!  I loved her creative wedding programs, personal touches to her bouquet and Bill's boutonniere, and just how thoughtful she was with their entire wedding.
Here are some highlights from their Sunset Beach, NC wedding!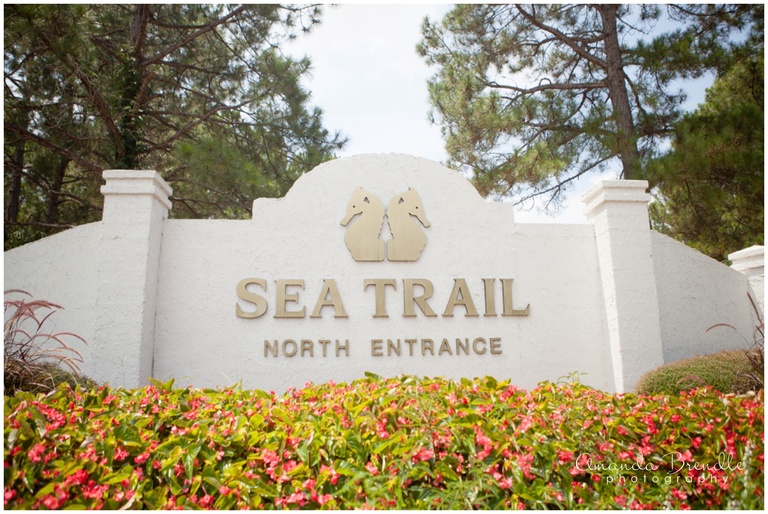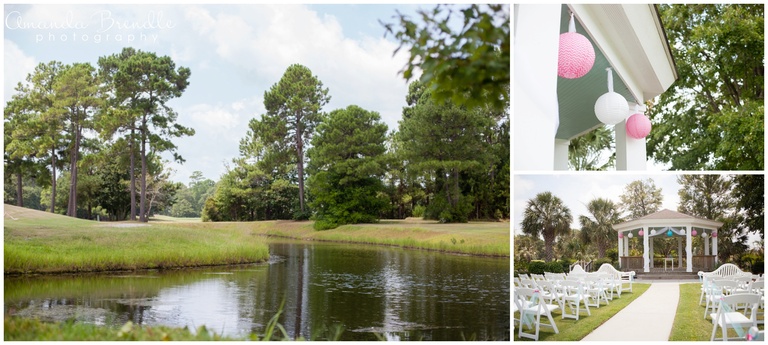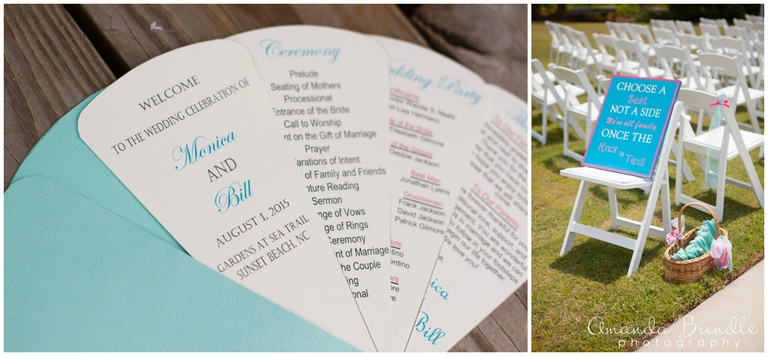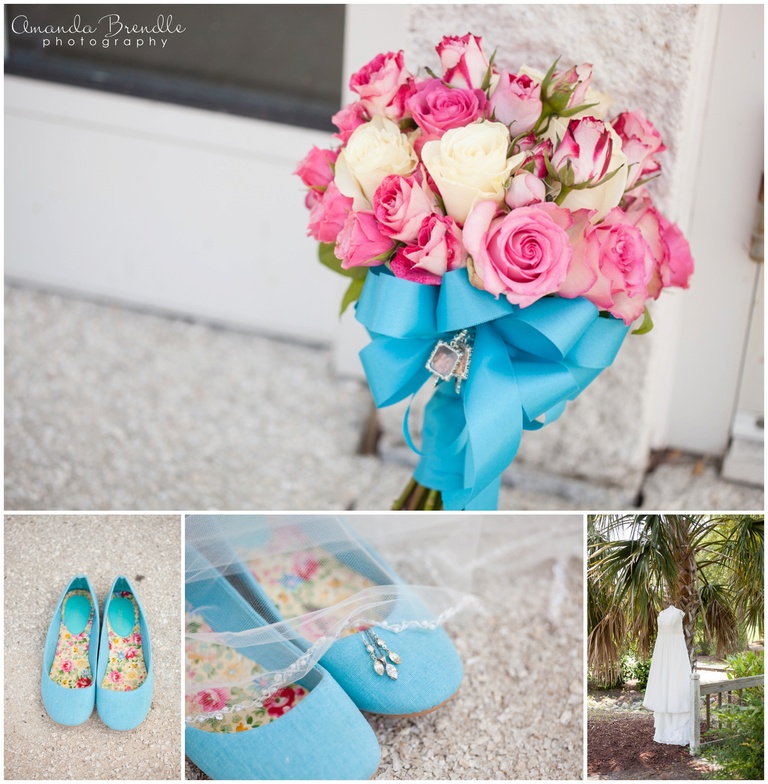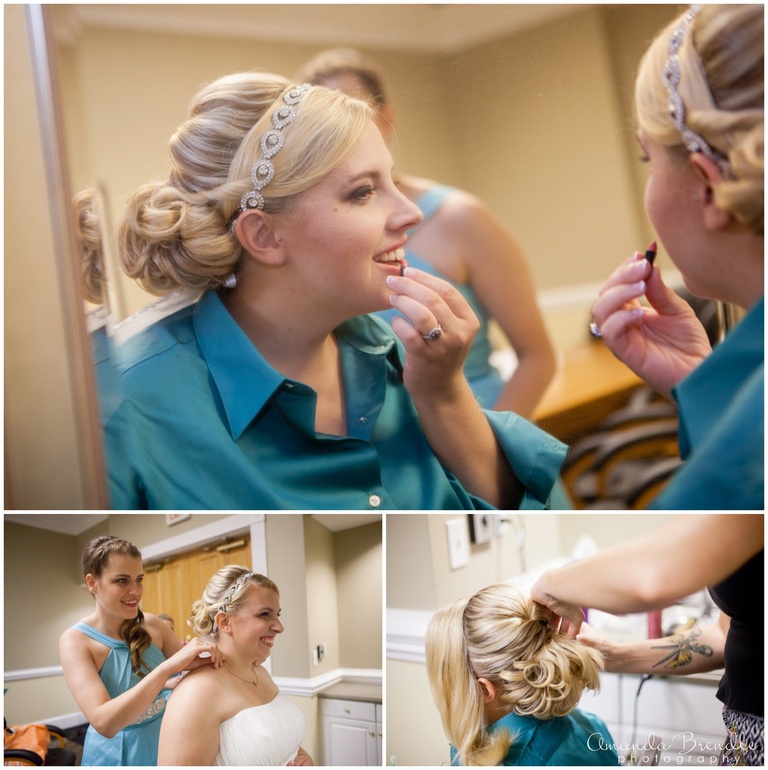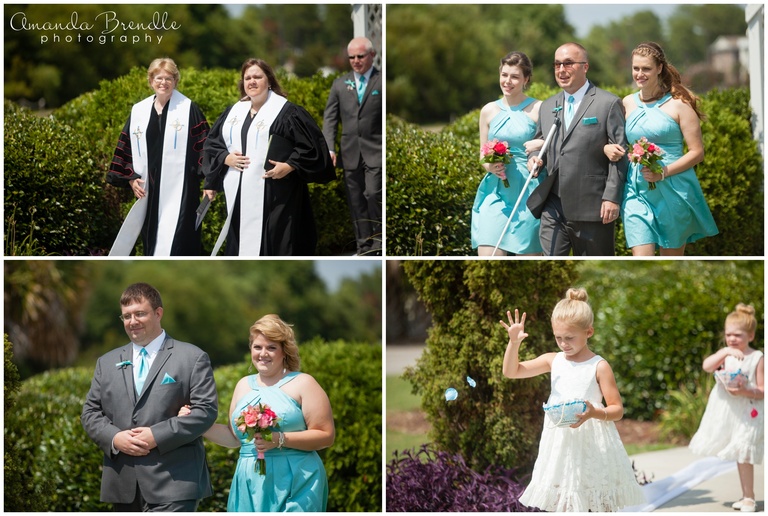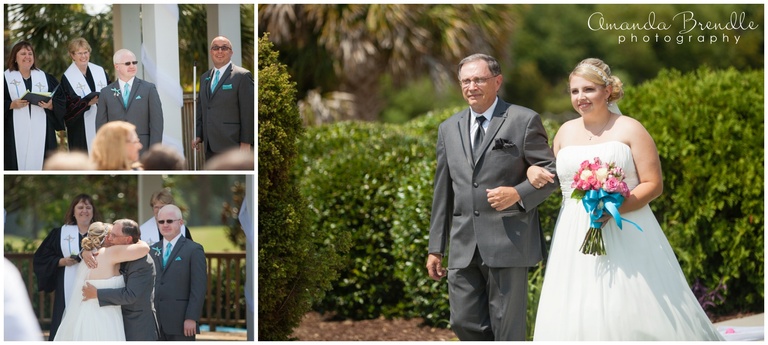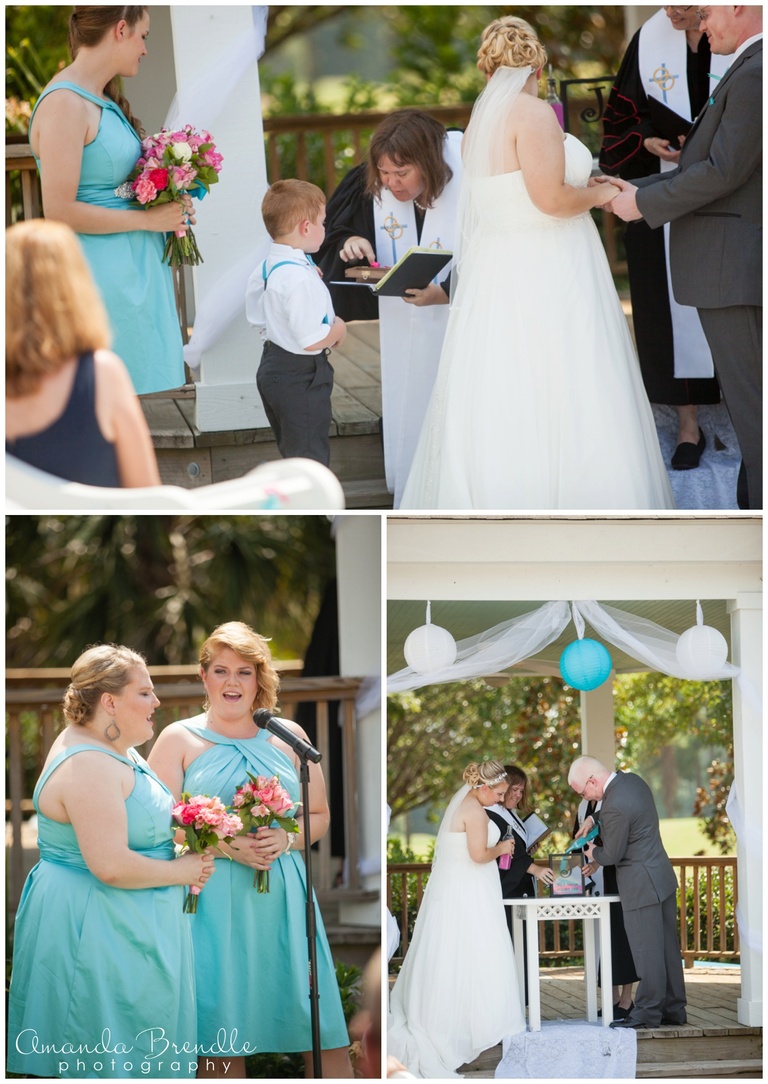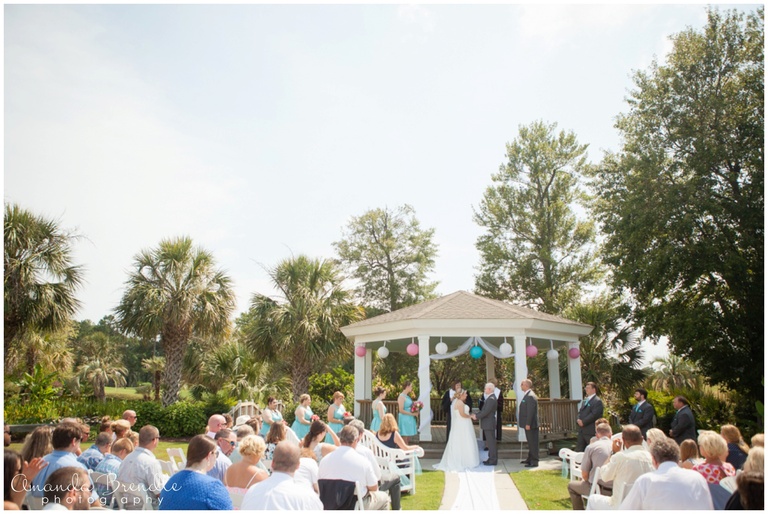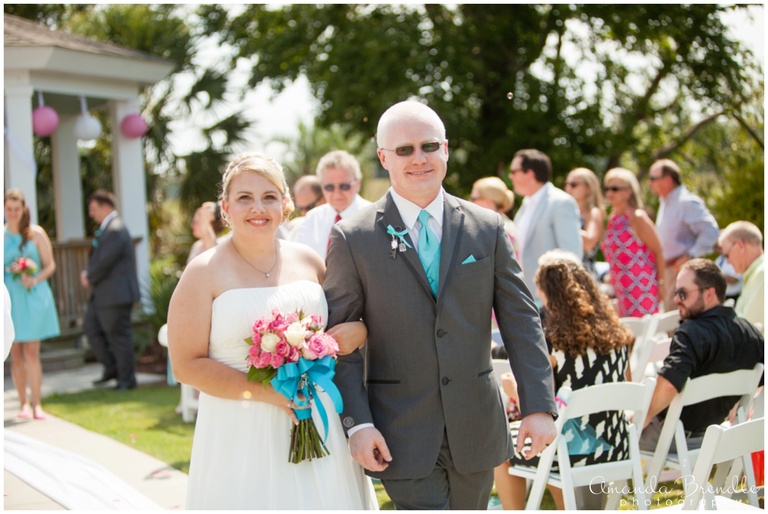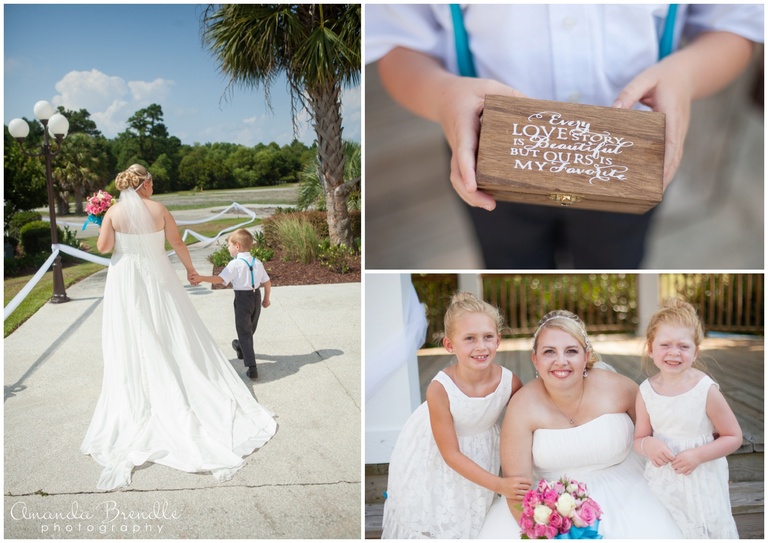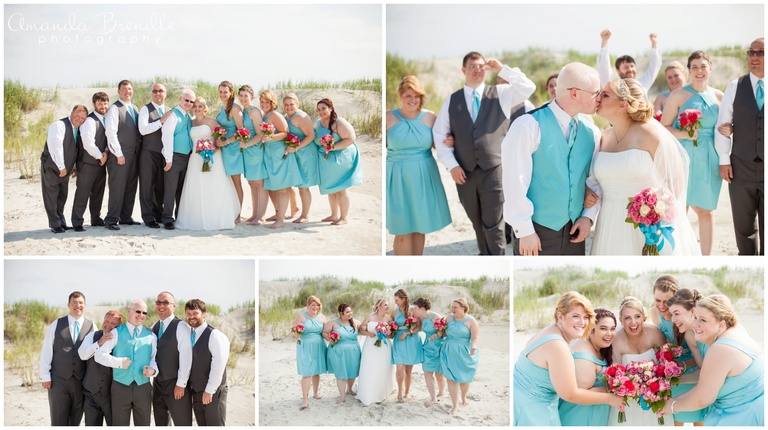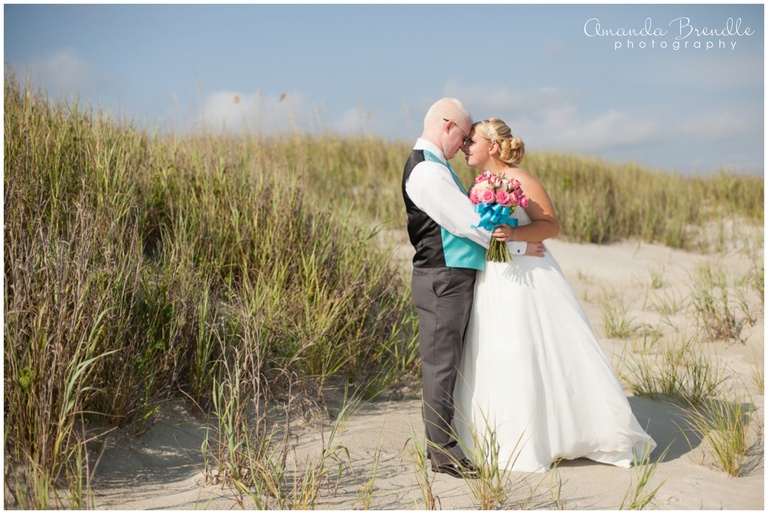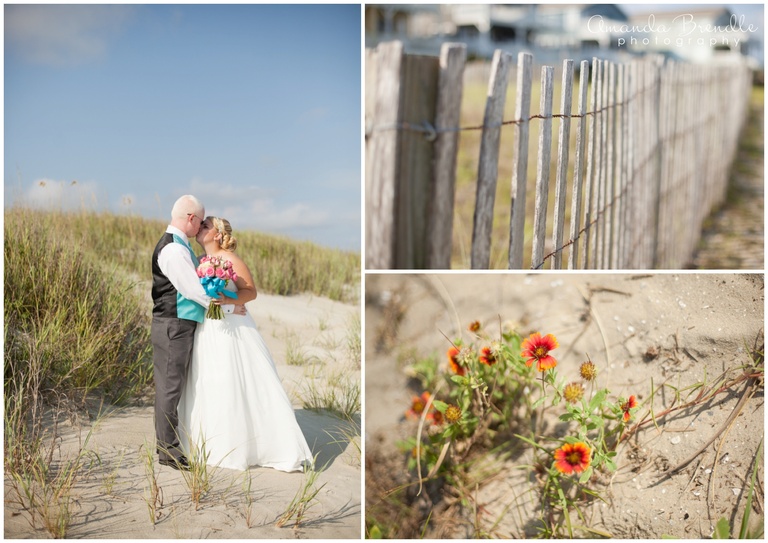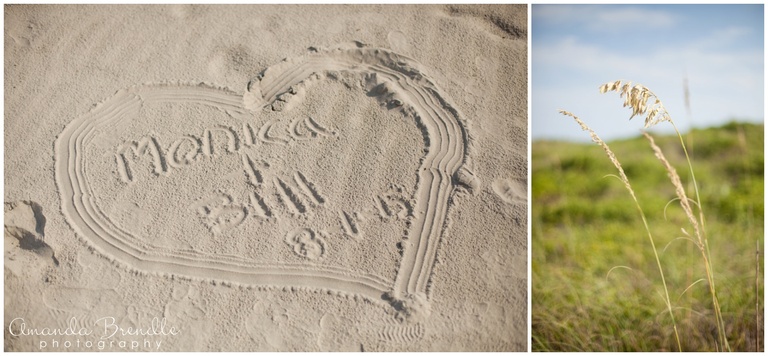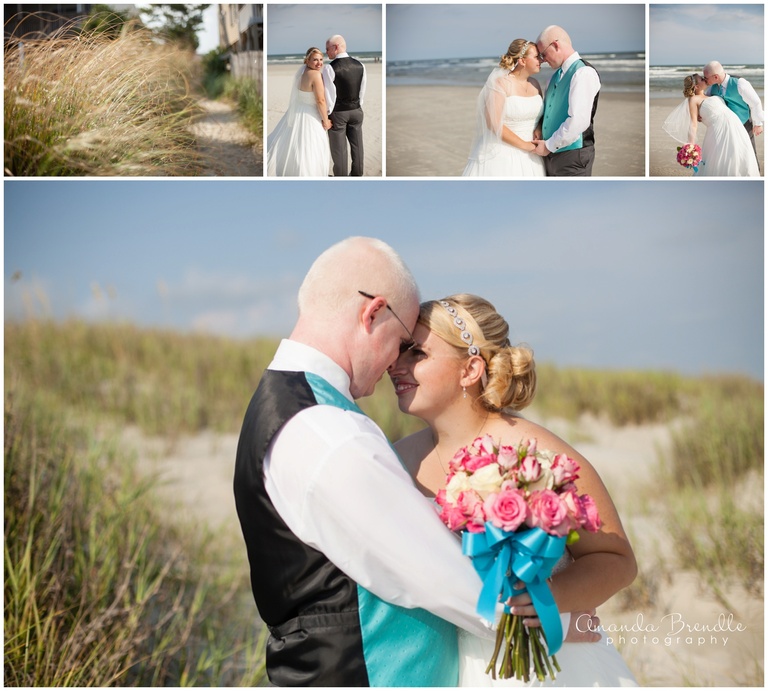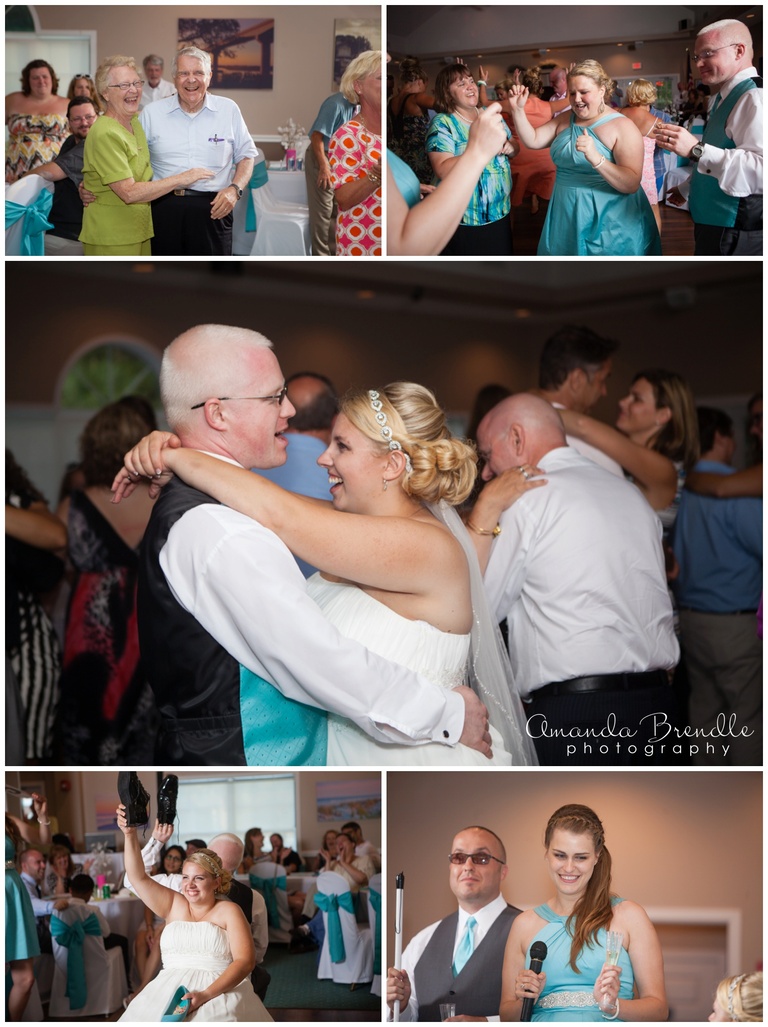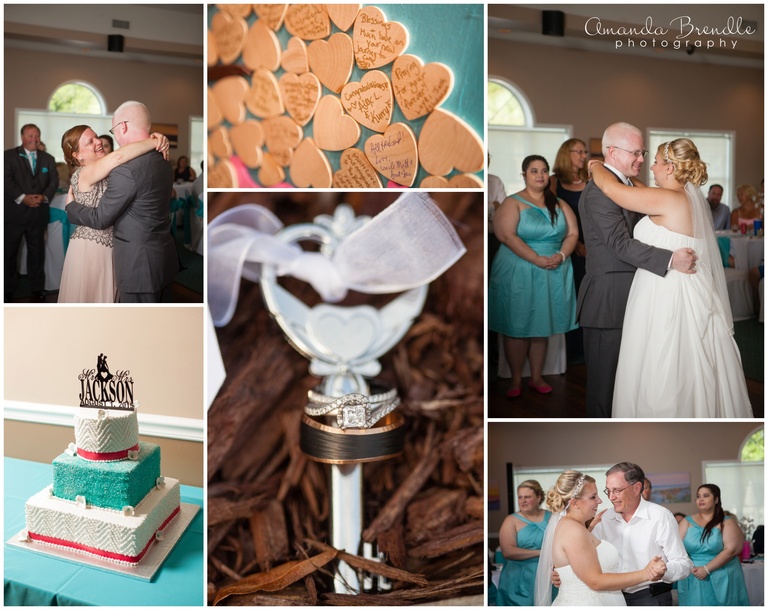 Sunset Beach, NC Wedding Vendors
Venue: Gardens at Sea Trail
Caterer: ART Catering
Cake: Cakes by the Sea
Photographer: Amanda Brendle Photography
DJ: Scott Shaw Productions
Florist: The Briar Patch Floral and Gifts
Hair Stylist: Coral Tree Salon
Invitations: Monica Jackson
Bridal Gown & Bridesmaids Dresses: David's Bridal
Groom/Groomsmen: Men's Wearhouse
Looking for an NC Beach Wedding Photographer?
I'd love to talk with you about photographing your coastal wedding in North Carolina!  I love our beaches and have lived in this great state my whole life.  It's an incredible place to explore.  Shoot me a note so we can chat about your plans and how I can help capture your sweet memories!