Senior sessions are some of my FAVORITE things to photograph. I love people in love, but I just LOVE the phase of life graduating seniors are in. They are surrounded by their best friends, ending a huge chapter of their lives, and ready to take on the world!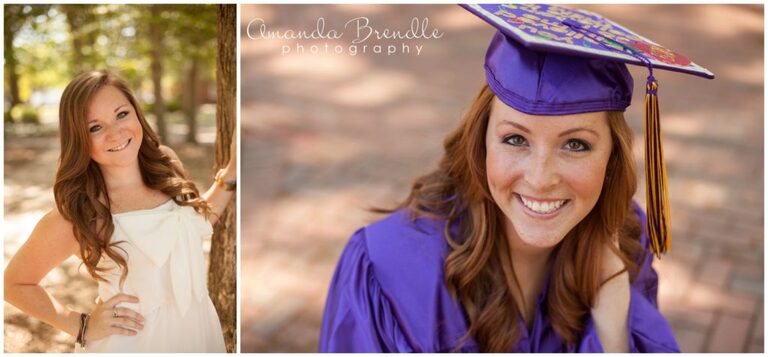 Announcing Class of 2015 ECU Senior Mini Sessions
For the last several years, demand has been high, and I've been able to run a promotion in the spring for senior sessions for the nearly-graduates wanting pictures to commemorate the end of their college career. It's such an exciting time in their lives! Graduating, moving on to careers or even-higher education, moving across the state/country/world, and sometimes, it's the last time they'll see some of their best friends (at least for a long while).
These senior portrait sessions are a fun way to regroup the last few years at your alma mater, get your friends together for a last-time BFF photo shoot, and of course, get those cap and gown pictures your mother is dying to see. A lot of students want these pictures for Facebook/Instagram fun, to update their LinkedIn with a professional headshot as they begin their job-hunt in the real world, and mom/Dad/Aunt Jane love to have great senior pictures to display at the party they're throwing for their graduate in May. 😉
Book Your Senior Portrait Session Now!
I have opened up this event for March 29, 2015 on campus at East Carolina University. Spots are limited and early subscribers have already been able to snatch up some time slots! Get in touch today to book your spot – the rest are going to go quick! The session fee is due at the time of our session together, along with a signed contract that I will send to you in advance. You'll get your proofing gallery back in plenty of time to have your images in hand for April graduation announcements and May grad parties!
Prints and additional image files will also available for purchase, so be sure to inquire if you're interested in either of those. I know Grandma sure would love a picture of her Pirate Grad framed on her wall as a gift from you!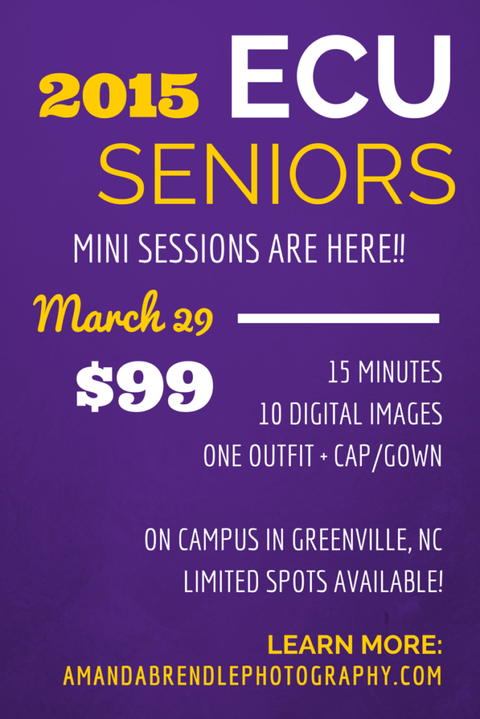 Greenville, NC Senior Photographer
Are you or someone you know graduating in 2015? Contact me, Amanda Brendle Photography, for current availability and senior portrait information! I would love to capture those timeless images of your graduating High School or College senior on campus or at the location of their choice. I love to travel, so it's time to get creative with where these pictures will mean the most for you!